Each PC and Android nerd dependably think to hack wifi organize secret key from Android versatile. With Android Phone, you can do loads of hacking assaults. Wifi hacking isn't so natural undertaking yet it's conceivable with one simple and basic trap. Furthermore, this is just conceivable with some cool applications that can be utilized to hack wifi organize. Thus, view finish direct examined beneath. Must download all these hacking books of 2018.
1. Aircrack
Download: http://www.aircrack-ng.org/
Aircrack is the most famous and broadly known remote secret phrase breaking instrument. It is utilized as 802.11 WEP and WPA-PSK keys breaking apparatus around the world. It first catches parcels of the system and afterward attempt to recuperate secret key of the system by breaking down bundles. It likewise actualizes standard FMS assaults with a few advancements to recuperate or split secret word of the system. enhancements incorporate KoreK assaults and PTW assault to make the assault significantly quicker than other WEP secret key splitting instruments. This instrument is ground-breaking and utilized most generally over the world. This is the reason I am including it at the highest priority on the rundown. It offers support interface. On the off chance that you discover this device difficult to utilize, you can attempt the accessible online instructional exercises. Organization behind this device likewise offers online instructional exercise to give you a chance to learn without anyone else's input.
---
2. AirSnort
Download: http://sourceforge.net/projects/airsnort/
AirSnort is another well known remote LAN secret phrase breaking apparatus. It can split WEP keys of Wi-Fi802.11b organize. This device essentially works by latently observing transmissions and afterward processing the encryption key when enough parcels have been assembled. This apparatus is openly accessible for Linux and Windows stage. It is likewise easy to utilize. The apparatus has not been refreshed for around three years, but rather it appears that organization behind this instrument is presently inspired by encourage improvement. This apparatus is additionally specifically associated with WEP splitting and subsequently utilized generally.
---
3. Kismet
Download: http://www.kismetwireless.net/download.shtml
Kismet is another Wi-Fi 802.11 a/b/g/n layer 2 remote system sniffer and interruption identification framework. This apparatus is fundamentally utilized in Wi-Fi investigating. It works fine with any Wi-Fi card supporting rfmon mode. It is accessible for Windows, Linux, OS X and BSD stages. This device latently gathers bundles to distinguish standard system and furthermore recognizes the shrouded systems. Based on a customer server secluded engineering, this device can sniff 802.11b, 802.11a, 802.11g, and 802.11n movement. It is an open source apparatus and backings ongoing quicker remote benchmarks.
---
4. Cain & Able
Download: http://www.oxid.it/cain.html
Cain and Able is another mainstream apparatus utilized for breaking remote system passwords. This device was produced to capture the system movement and afterward utilize the animal compelling to find the passwords. This is the reason this device helps a great deal while finding the secret phrase of remote system by examining the steering conventions. This apparatus can likewise be utilized to split other sort of passwords. It is a standout amongst the most well known secret key splitting apparatuses. This instrument isn't only for WEP breaking yet different highlights are likewise there. It is essentially utilized for Windows secret word breaking. This is the reason this device is so mainstream among clients.
---
5. WireShark
Download: https://www.wireshark.org/
WireShark is an exceptionally mainstream device in systems administration. It is the system convention analyzer device which gives you a chance to check distinctive things in your office or home system. You can live catch parcels and dissect bundles to discover different things identified with organize by checking the information at the miniaturized scale level. This device is accessible for Windows, Linux, OS X, Solaris, FreeBSD and different stages. In the event that you are thinking to attempt this device, I prescribe you to initially read about systems administration and conventions. WireShark requires great information of system conventions to dissect the information acquired with the apparatus. On the off chance that you don't have great information of that, you may not discover this instrument intriguing. Thus, attempt just in the event that you are certain about your convention learning. Wireshark does is a standout amongst the most famous instrument in systems administration and this is the reason it was incorporated into this rundown in higher position.
---
6. Fern WiFi Wireless Cracker
Download: http://www.fern-pro.com/downloads.php
Fern WiFi Wireless Cracker is another pleasant instrument which assists with arrange security. It gives you a chance to see continuous system movement and distinguish has. Fundamentally this apparatus was created to discover defects in PC arranges and settles the distinguished blemishes. It is accessible for Apple, Windows and Linux stages. it can split and recoup WEP/WPA/WPS keys effectively. It can likewise run other system constructed assaults with respect to remote or Ethernet based systems. For breaking WPA/WPA2, it utilizes WPS in view of word reference based assaults. For WEP breaking, it utilizes Fragmentation, Chop-Chop, Caffe-Latte, Hirte, ARP Request Replay or WPS assault. This device is in dynamic advancement. In this way, you can expect opportune refresh with new highlights. Master form of the device is likewise accessible which offers much highlights.
---
7. CoWPAtty
Download: http://sourceforge.net/projects/cowpatty/
CoWPAtty is another nice wireless password cracking tool. It is an automated dictionary attack tool for WPA-PSK to crack the passwords. It runs on Linux OS and offers a less interesting command line interface to work with. It runs on a word-list containing thousands of password to use in the attack. If the password is in the password's word-list, this tool will surely crack the password. But this tool is slow and speed depends on the word list and password's strength. Another reason for slow process is that the hash uses SHA1 with a seed of SSID. It means the same password will have a different SSIM. So, you cannot simply use the rainbow table against all access points. So, the tool uses the password dictionary and generates the hash for each word contained in the dictionary by using the SSID. This tool is simple to use with available commands. With the newer version of the tool CoWPAtty tried to improve the speed by using a pre-computed hash file to avoid the computation at the time of cracking. This pre-computed file contains around 172000 dictionary file for around 1000 most popular SSIDs. But for successful attack, your SSID must be in that list. If your SSID is not in those 1000, you are unlucky. Still, you can try this tool to see how it works.
---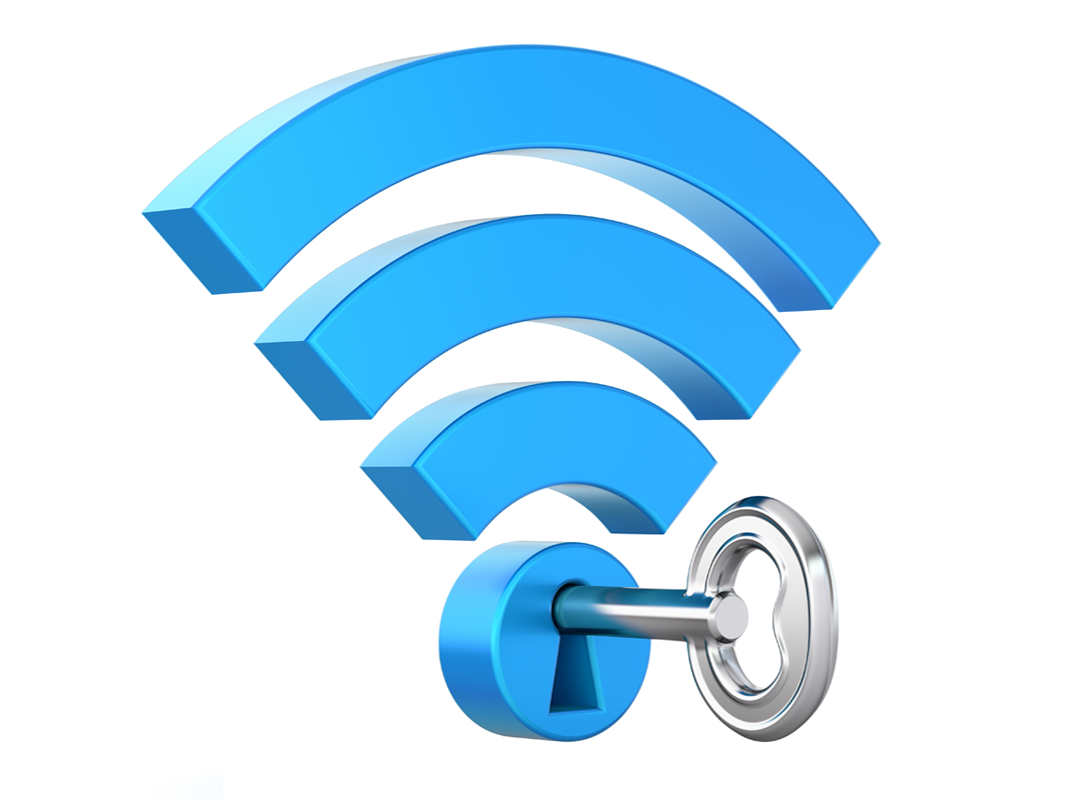 8. Airjack
Download: http://sourceforge.net/projects/airjack/
Airjack is a Wi-Fi 802.11 bundle infusion apparatus. It is utilized to perform DOS assault and MIM assault. This remote breaking instrument is extremely helpful in infusing manufactured bundles and making a system around dissent of administration assault. This instrument can likewise be utilized for a man in the center assault in the system. This device is prominent and great both.
---

9. WepAttack
Download: http://wepattack.sourceforge.net/
WepAttack is another working open source Linux device for breaking 802.11 WEP keys. Like couple of different instruments in the rundown, this device additionally plays out a functioning word reference assault. It tests a large number of words from its lexicon to locate the working key for the system. Just a working WLAN card is required to work with WepAttack to play out the assault. Restricted ease of use however works marvelous on upheld WLAN cards.
---
10. NetStumbler
Download: http://www.stumbler.net/
NetStumbler is another remote secret phrase breaking apparatus accessible just for Windows stage. It helps in discovering open remote passages. This apparatus is uninhibitedly accessible. Fundamentally NetStumbler is utilized for wardriving, checking system designs, discovering areas with a poor system, recognizing unapproved passages, and that's just the beginning. This apparatus isn't extremely viable at this point. Fundamental reason is that last stable arrival of the device was back in April 2004 around 11 years prior. In this way, it doesn't work with 64-bit Windows OS. It can likewise be effectively recognized with the vast majority of the remote interruption recognition frameworks accessible. Along these lines, you can utilize this apparatus for learning reason on home system to perceive how it functions. A trimmed down adaptation named as 'MiniStumbler' of the instrument is additionally accessible. This instrument is excessively old however despite everything it works fine on bolstered frameworks. Along these lines, I included it in this rundown.